Diwali - The Festival of Lights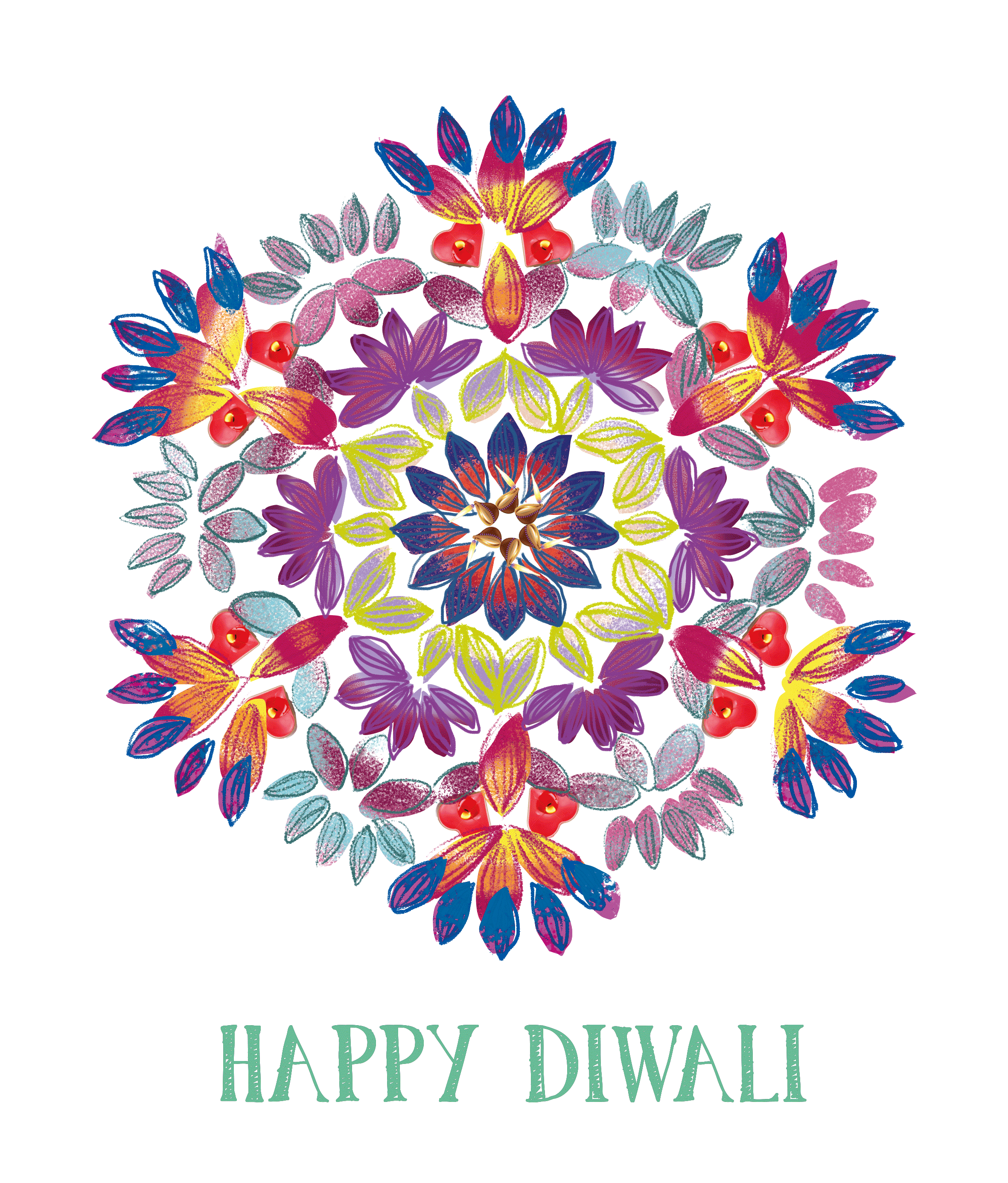 Diwali means chain of lamps in Sanskrit and is a festival celebrated throughout India and its diaspora as the triumph of good over evil and light over darkness. Different regions celebrate different gods, though it is usually associated with the goddess of prosperity, Lakshmi.
Diwali lasts five days and it is a big deal. Families will spend the days before the festival cleaning their homes and preparing their best clothes, not to mention a huge feast. It is traditional to hang marigold garlands throughout the house, decorate your own oil lamp (called diya) and ladies like to stock up on lots of shiny bangles to wear during the festivities.
Homes and public buildings are decorated with rangoli, beautiful mandala-like patterns made with colored sand or flower petals on the ground and lit with diya.
(Beautiful rangoli! Did you know the peacock is India's national bird? )
The nights of Diwali are filled with sparklers, ornate and intricate diyas
And of course, lots of fireworks!!
Families usually come together and enjoy delicious meals and lots of mithai (super sweet Indian candies). Don't they look delicious??
Ro's Garden has a deep appreciation for our many partners in India and we are thinking fondly of them as they celebrate Diwali a little bit differently this year. We wish them good fortune and prosperity during this special holiday!
If you and your family would like to learn more about Diwali, there are some great books for kids on this list. Enjoy!
https://theeducatorsspinonit.com/best-diwali-books-for-kids/